Preparing KTM 500 EXC for Raid de Himalaya 2013 motorcycle & car rally
Things are finally falling in place with the motorcycle. With over a month left for the Raid de Himalaya 2013, all I need are a few mods on the motorcycle like setting up a GPS mount and rally computer, new tires + mousse, tc. 
What I find interesting is the concept of buying a stock motorcycle that the factory says is Ready to Race, and then modify it to meet your requirements. Here are some modifications that I made to the KTM 500 EXC for this raid. I sold my KTM 530 EXCR this year to get the KTM 500 EXC because the 500 has a fuel injection system whereas 530 had a carburator. On higher altitudes the level of oxygen decreases which throws off the mixture settings of carburators and makes the engine gasp for air. All that does not exist for fuel injection systems, hence my decision to upgrade.
With over 500 cubic capacity and close to 50 horse power the 500 EXC is a suitable motorcycle (nor overly heavy for quick mountain terrains, nor too light to not have enough power to climb passes over 18,000 feet above sea level).
However, for me to take the 500, it needed some modifications. Here's a list of things I added (or replaced on the stock motorcycle).

KTM 500 EXC Upgrades
Here are the details about the products that helped me take this motorcycle on the Himalayas and have a beautiful ride over one of the most extreme terrains:
1. Acerbis Disc Brake Plastic Guard (Orange)
The disc prake guard was great help while driving through a dried up river bed stage where my front wheel was hitting those big round boulders a few times. The guard took impact and protected the discs from being scratched or bent.
During another competitive stage, we rode through thick woods, where it protected the discs from any damage while the front wheel constantly struggled with fallen trees and tree branches.
The plastic is heavy duty and very easy to install. Took me around 10 minutes to get this up despite the fact that I am not very good with the mechanical works.
I did try another brand, but the plastic was very thin so after i saw the Acerbis on another bike at a local enduro, I knew I needed to get one of these immediately.
2. Skid Plates (Sump Guard)

Skid plates are vital. Again in the river bed section near Baatal (a village below Kunzum Pass) I lost my track and rode into a very thin train which looked like a very obvious shortcut to me. Well, it wasn't a shortcut and soon I found myself on over 3 feet high bed of boulders. I was able to wheelie over a few, but remember my bike got stuck on top of one boulder right in the middle (almost like a see saw). It was resting on the skid plate. 
Had it not been there, I would have packed right then and there as there was no way the chamber could have taken the impact. These are usually sold model specific, so here's a link to some Skid Plates on Amazon: Skid Plates on Amazon
3. Seat Concepts Seat and Rear Fender Rack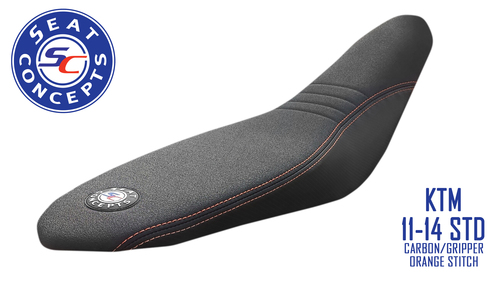 One of the best purchases I made was the Seat Concepts Seat. This seat is double worth the money I spent. While other riders were standing and riding, shifting weight from one butt cheek to the other after riding for over 300 miles, I was able to sit and enjoy the ride without any discomfort. 
However, don't underestimate the size charts. I first ordered a TALL seat, but man did it make the motorcycle "way too high"? YES it dit. I rode with that seat during practice runs, and fell 3 times because I just couldn't get my feet to touch the ground. It was very funny actually. So I asked the company to replace it for me, with a normal comfort seat and that did it for me. I am 6 feet tall, but the tall seats are for people who are around 6.2 unless you have a low motorcycle like a KTM 690 Adventure or something. 
Another good purchase from SeatConcepts.com was the rear fender rack. This rack allowed me to tie a sleeping bag on the motorcycle along with some light tools. 
The rack is very sturdy and with the help of a bungee cord or a bungee net, you can pretty much tie anything on it (reasonable weight obviously) and not have to worry about it too much. 
The rack fits with 2 screws on the bottom of the fender, so again, very easy to install and very sturdy. The 3rd screw fits at the chasis next to your exhaust, giving it more support.
4. LED Additional Headlights
This is a light set that compliments your already existing headlights. Very powerful and gives you the extra coverage you need when riding through dark roads at night or early mornings. 
I climbed Rohtang Pass (12000 feet) in pitch dark at 4AM and these lights just transformed the road ahead of me into daylight. Very powerful. Easy to install, needs extra clamps for added support. Easy on the battery too, since they are low power.
5. X2 LED Headlight Replacement
 
The headlight that the KTM 530 EXC came with didn't do much justice. I was very unhappy and after investing into the additional LED lights above, I decided to get the KTM X2 headlight as well.
This light has superbright light and the 3 lights (2 LED on handlebars and the X2) was more than anything can ask for. After riding night stages on the Himalayas, I can assure you that with this setup, you will not need anything more. And combined, these lights consume far less power than other light assemblies. 
Hope these reviews help someone. I will add more information about other products that helped me get my motorcycle ready for one of my favorite races in the world.